Unboxing October Mystery Box
Hello my lovelies!
It's that time! We can finally unbox the amazing October mystery box and see what Boo-tiful items lay within.
As it is my birthday month and my favourite time of the year....HALLOWEEN, I thought something different was needed. Instead of just the usual £20.00 standard box, we offered an upgrade that could be chosen if, like me YOU LOVE HALLOWEEN!
£20.00 for the standard
£40.00 for the deluxe; this includes all the standard box items and AN ADDITIONAL ITEM OF CLOTHING.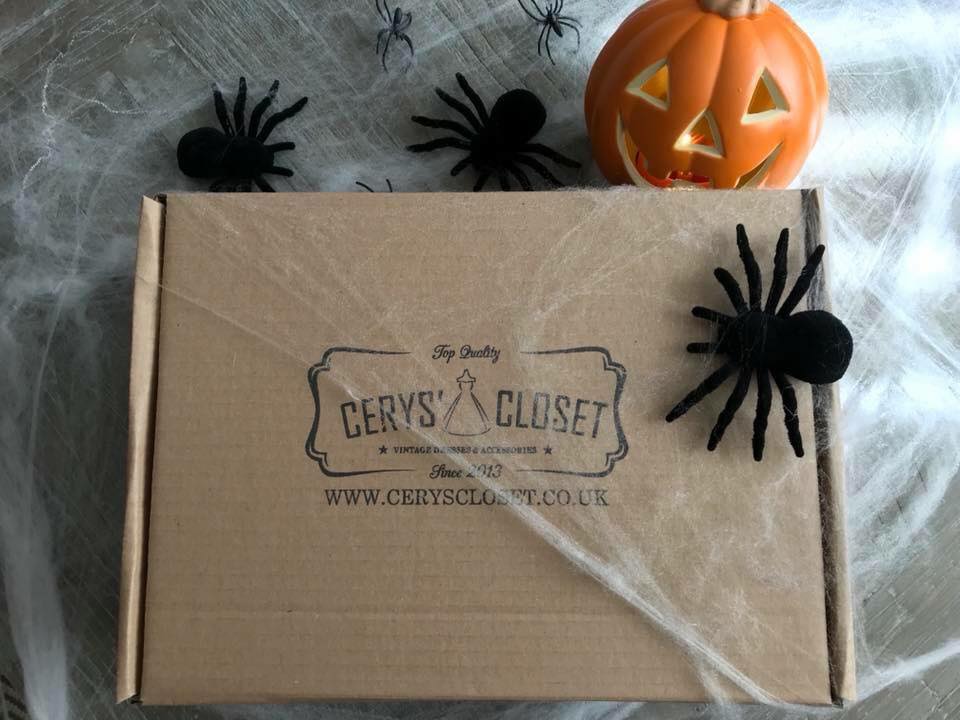 SO LET'S OPEN THE BOX...
FIRST LAYER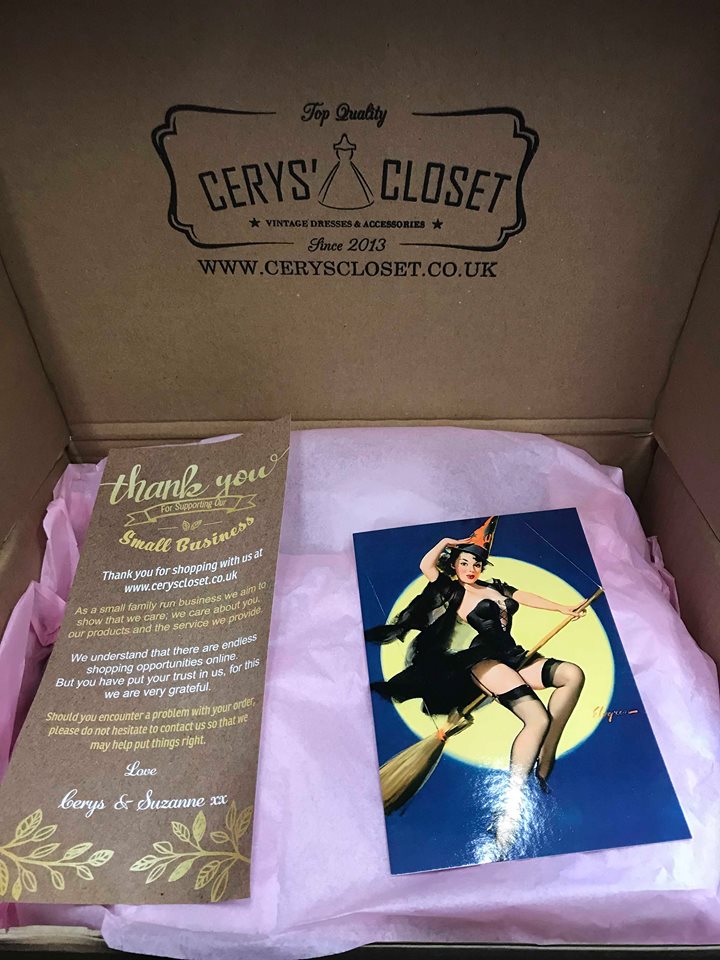 As with all our boxes, we offer a Gil Elvgren pin up post card on the top layer with a thank you from myself and Sue. We hope you are all enjoying the postcards, and that our regulars are amassing a small collection. I have mine displayed in frames in my house; or alternatively you could put them in a photo album?
SECOND LAYER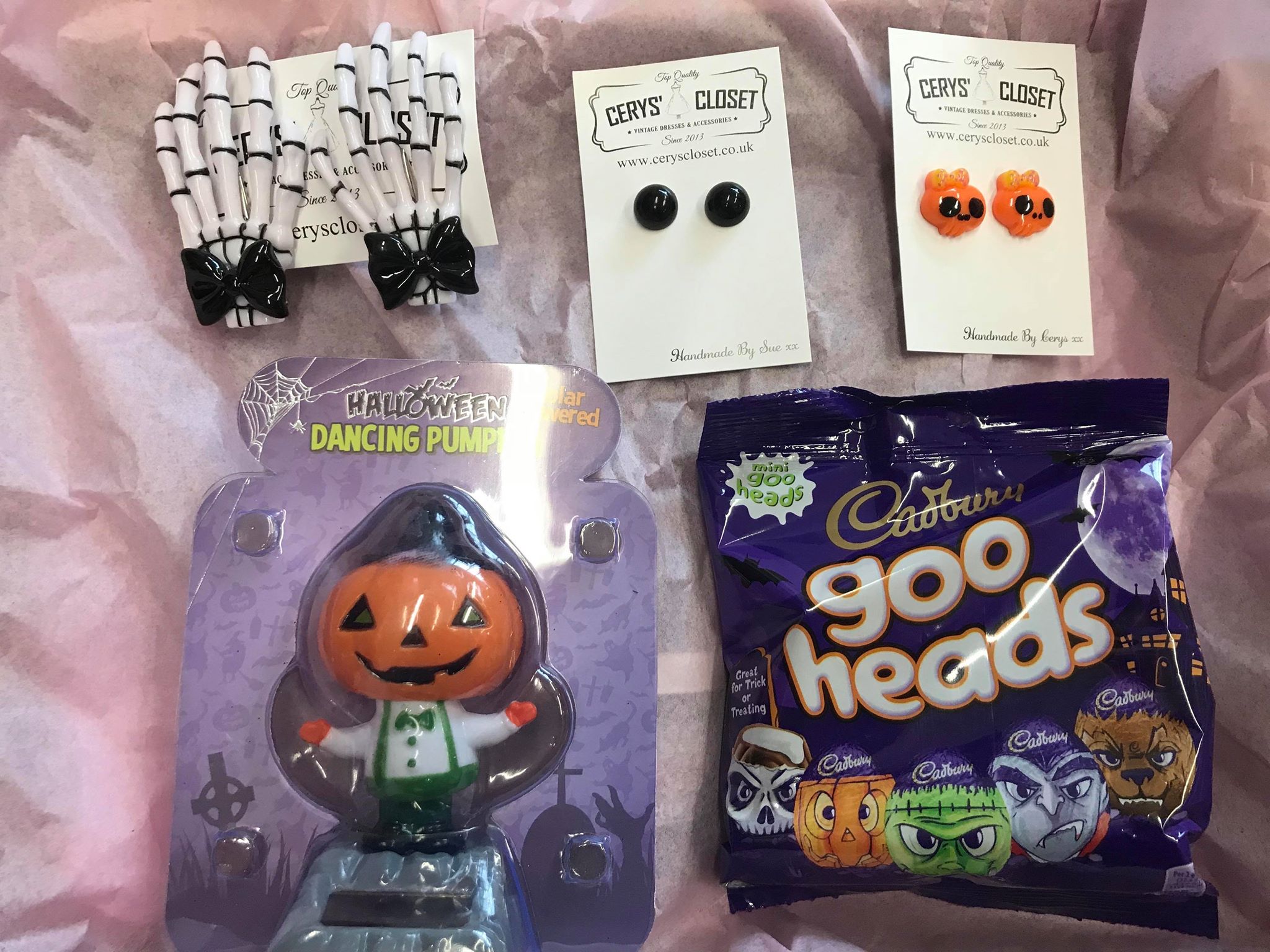 On the second layer we have placed some accessories:
Black Skeleton Hand, Hair Clips; these amazing hair clips are part of our all year around stock, they don't just come out for Halloween. I personally love to wear these in my hair when I wear my skull cardigans.
Black Pearl Studs: These are made in our store by myself and Sue, we gave you a choice of earrings for this box.
Orange Skull Earrings: What with it being Halloween, is there a more fitting colour? These cute little skulls sport a yellow polka dot bow and are perfect for this time of the year!
Dancing Pumpkin; Halloween is all about fun! And what's more fun than a pumpkin sat on your dash board "shaking his thing" in the sunlight! I love the Vintage Hula girl version of these... and this little guy reminded me of them.
* please note there are 3 different designs, not all boxes will have the pumpkin.
Cadbury Goo Heads: It wouldn't be Halloween without a little treat!
Third Layer

On the third layer I placed the crowning jewel of the box - the cobweb purse. This purse is amazing, I wanted to include something that could be used all year round without you worrying it was "too Halloween". The inside of the purse is spacious. It has a central zip pocket with a compartment for cash either side and slip pockets for cards.
The shot glasses are skulls! I thought they were super cute. I included 2 so that you never drink alone, but if like me you are T total, I place small tapered candles in the glasses - melting a small amount of wax onto the bottom of the glass to set the candle in place. IF YOU COPY ME WITH THE CANDLES - DON'T LET THE GLASS GET TOO HOT AS THEY WILL CRACK.
I have also included a candle THAT SMELLS DIVINE! Each one is different with small funny sayings on the front.
And that's it for the standard box.
The Deluxe Box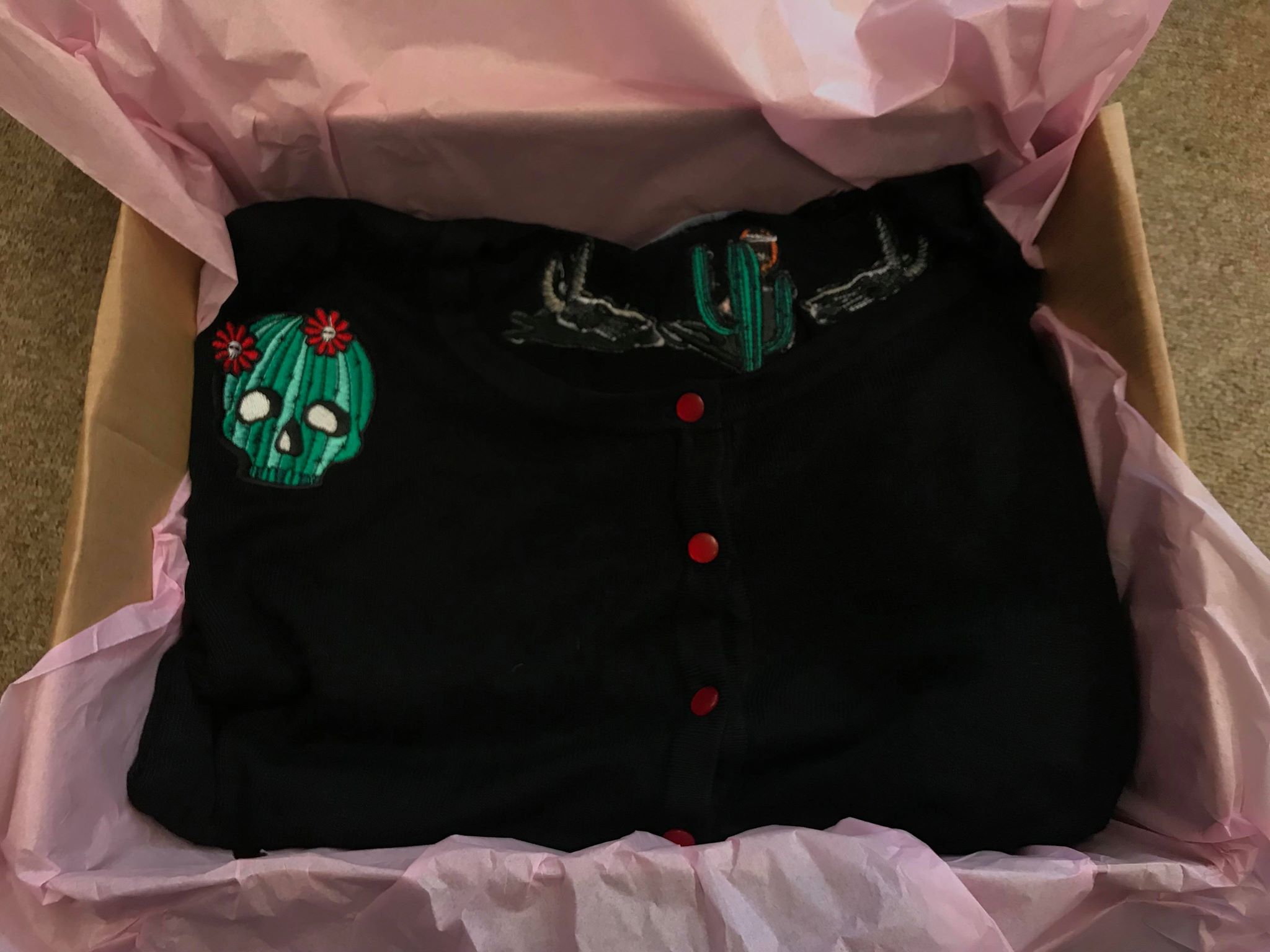 For those who upgraded to the Deluxe box; I included a piece of clothing. I chose a cardigan with a skull motif for Halloween.
There were endless options for me to choose from, but I wanted something that could be worn all year around. I love the quality of this brand of cardi. I have had mine for 5 years and they wash exceptionally well.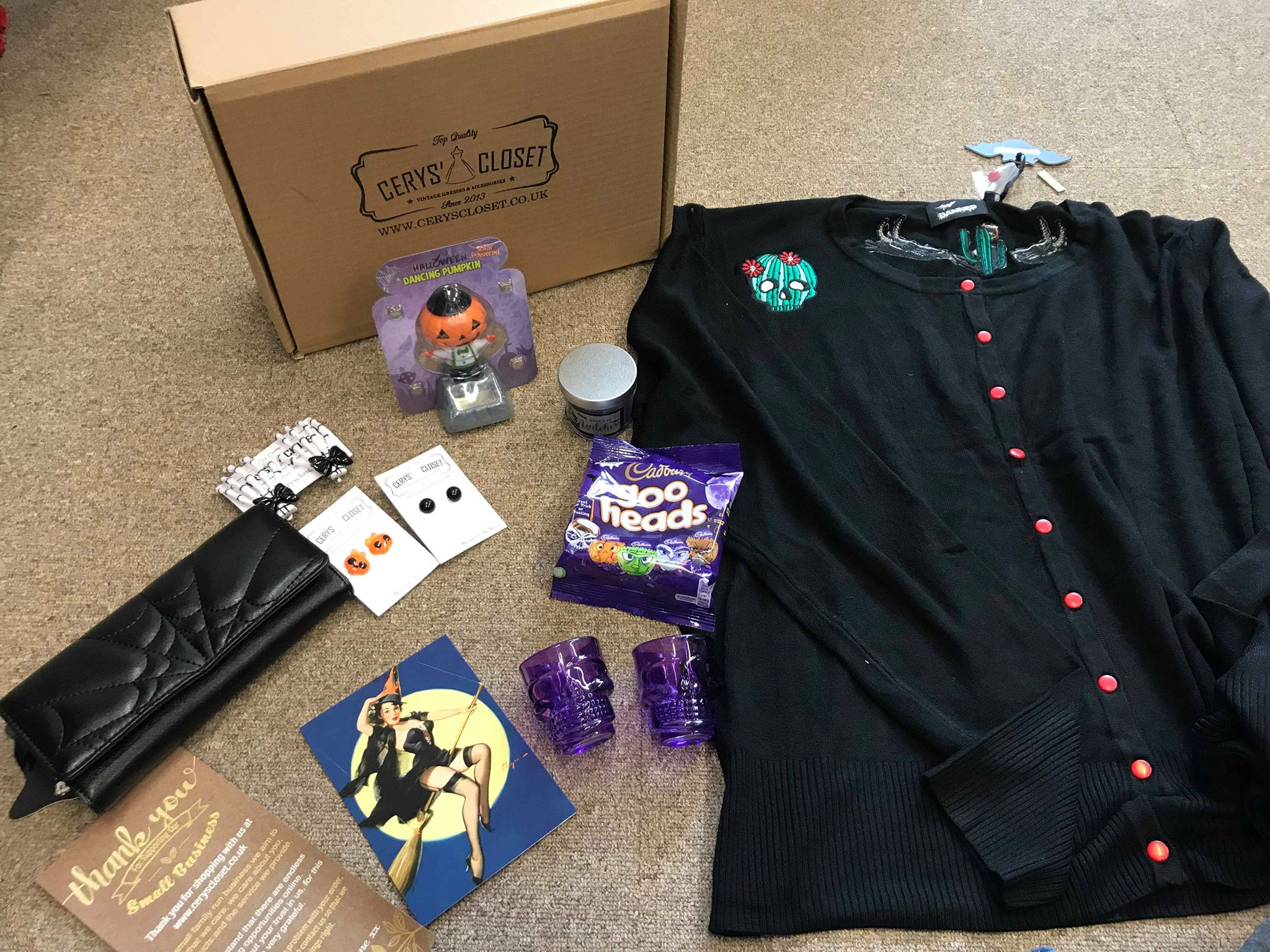 I hope that you are all enjoying our mystery boxes as much as we love making them!
I am TRULY excited for Novembers box and cannot wait for you all to see it! We have released the boxes for sale and you can purchase yours here for £20.00 ---> NOVEMBER BOX
Keep the feedback coming ladies, we love to hear from you.
Cerys xx