UNBOXING September Mystery Box
Hello my Lovelies!!!
I'm finally able to talk about our September mystery box! It's so hard keeping secrets from you lovely lot. I get so excited!
If you have been following us for a while now; you will know this is our second mystery box. Our first was in August and you can find an unboxing for that one on our blog.
If you're new to us, here's a the low down on the mystery box ....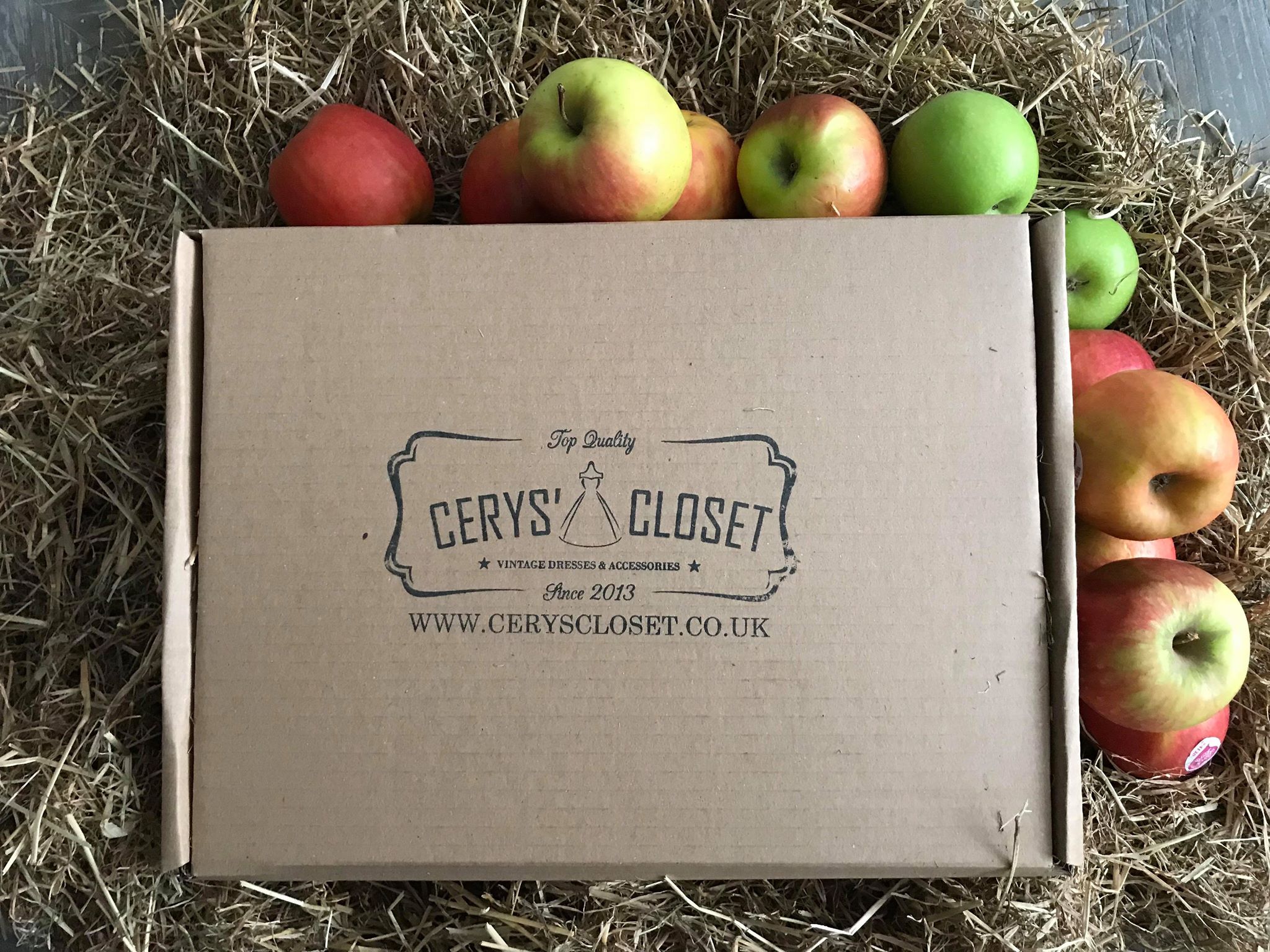 Each month we offer a limited number of goodie filled Mystery boxes; YOU DON'T KNOW WHATS IN THE BOX.
On a designated date, the box will arrive on your doorstep and you get the pleasure of unwrapping all the goodies inside and hopefully squealing with joy at the contents.
Each box will always follow a theme, and the contents will be worth more than you pay for the box.
Augusts theme was; Summer BBQ, pin up style.
Septembers theme was: Too cool for school.
If you haven't had one before; I recommend you let your hair down a little and give it a go. It's like Christmas! But every month!!!
So without further delay, lets unbox this sucker!!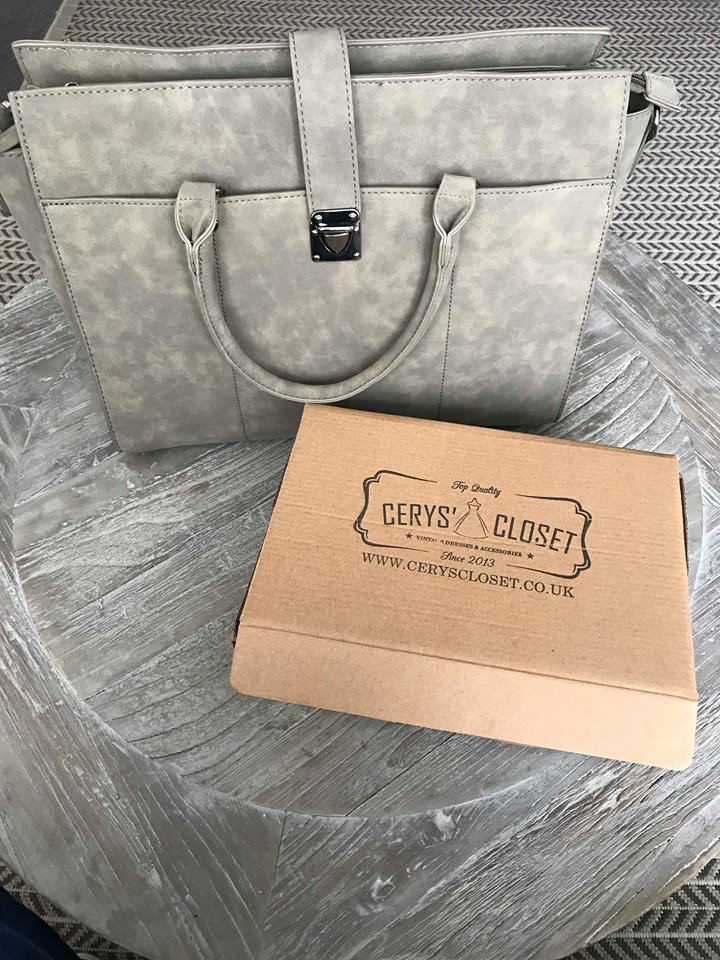 With our theme loosely based around going back to school, we chose items that would reflect this.
SO THE FIRST THING YOU GET... IS A NEW BAG! Just like being back at school.
The bag that we chose is a mottled green in colour and large enough so that the box fitted inside the bag. Most of our customers were a bit thrown by this when it arrived as they expected a box. SURPRISE! we like to keep you on your toes!
As with our previous box, we chose to section it into layers. Each layer had a theme of it's own.
FIRST LAYER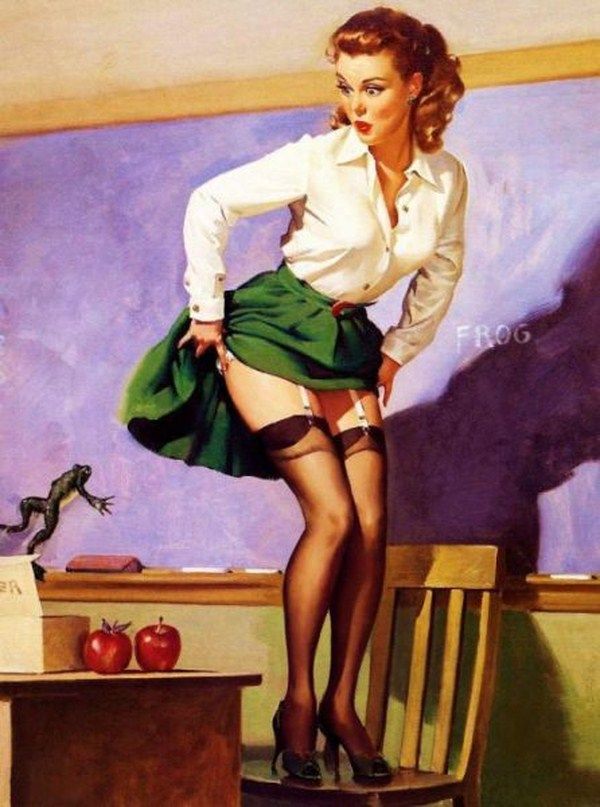 As with our August box, the first layer of this box has a postcard of one of Gil Elvgrens pin up girls. This is the inspiration behind the box.
Every box will have a postcard inside, we hope that you will collect them up as small pieces of Pin Up/ Vintage artworks.
Second Layer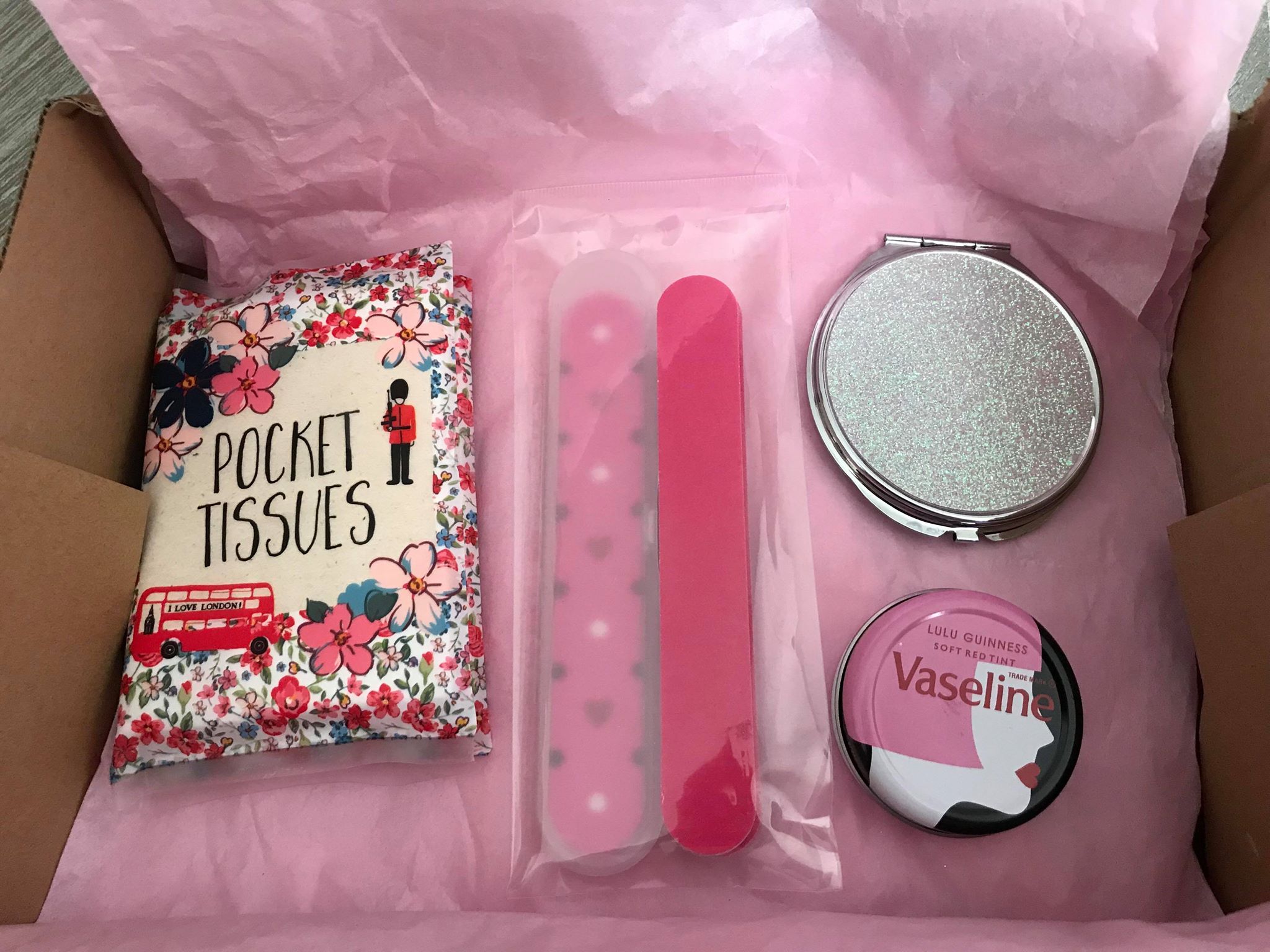 On the second layer we chose the theme of handbag essentials, it included:
Pocket tissues: Because you always need to be prepared for snuffly noses and lipstick blotting!
Nail Files: Chipping or cracking a nail sucks! One of the handiest tools in our handbag arsenal is a nail file. I love that this collection of files comes with a hard case so it doesn't snag the lining of your new bag.
Glittery Compact Mirror: Everyone needs a mirror in their bag. Whether its for checking your lipstick, discreetly checking out the guy behind you in a bar or signalling help on the side of a mountain.... a mirror is a winner!
Vaseline: I always carry Vaseline in my handbag, chapped lips can strike anyone, especially at this time of the year. When I came across the Limited Edition Lulu Guinness red tinted Vaseline it was a no brainer for the handbag essential portion of this box.
Third Layer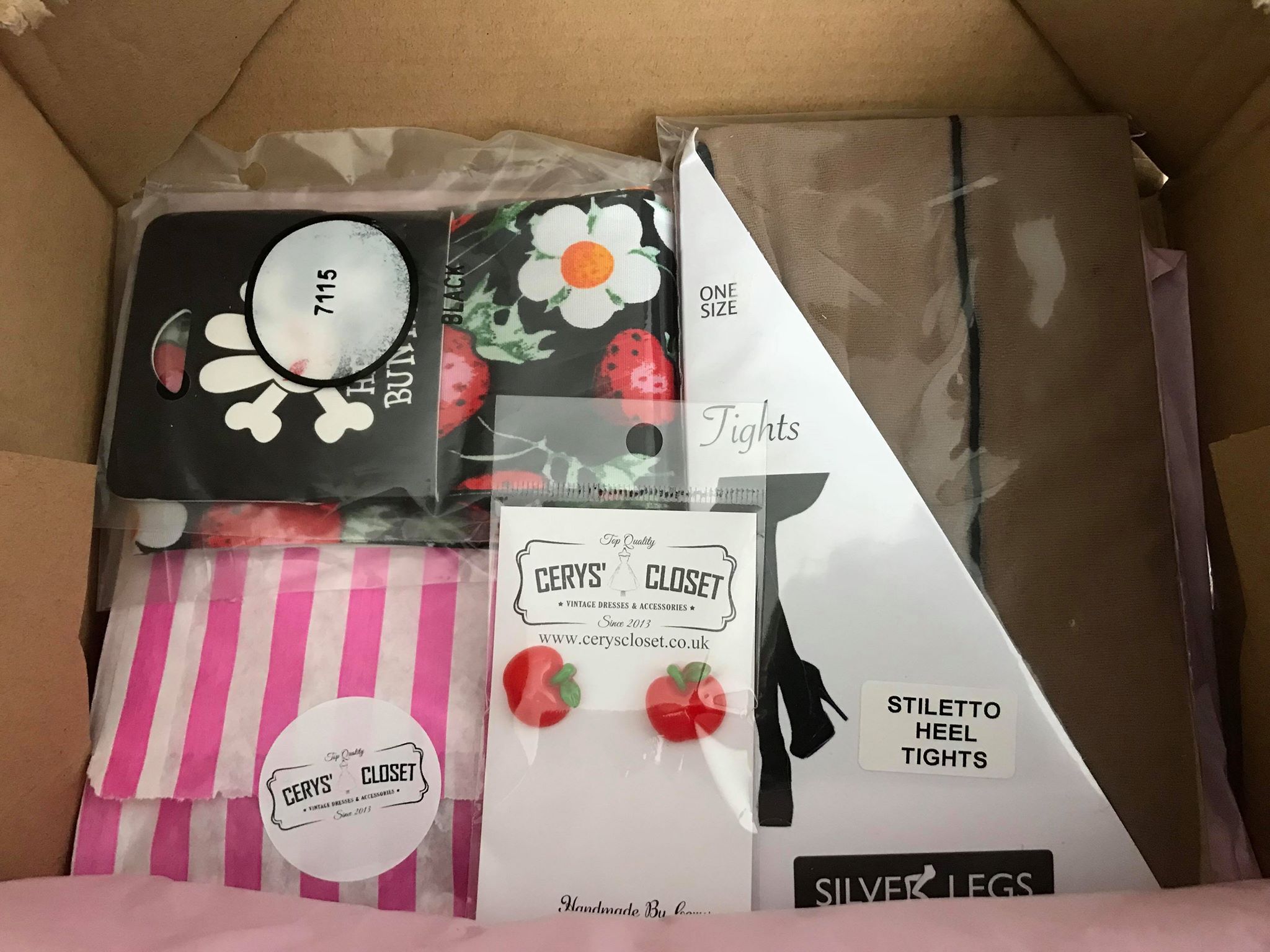 The third layer is accessories.
Hell Bunny Head Scarf: When going back to school, you would always have new hair accessories. This cute scarf is perfect for creating a vintage look in minutes ----> buy it here
Seamed tights: Our pin up inspiration is wearing stockings in the image, we wanted to give you some hosiery too - but stockings aren't for everyone so we opted for one size seamed tights! ---- > buy yours here
Apple Earrings: We always like to add a personal touch with the boxes and this month we made some apple earrings, again this relates to the school theme and is seen in our inspiration postcard.
Spiral Bobbles: Another useful hair accessory that you would have when going back to school! The spiral bobbles are awesome and prevent breakages in your hair - BONUS.
Fourth and Final Layer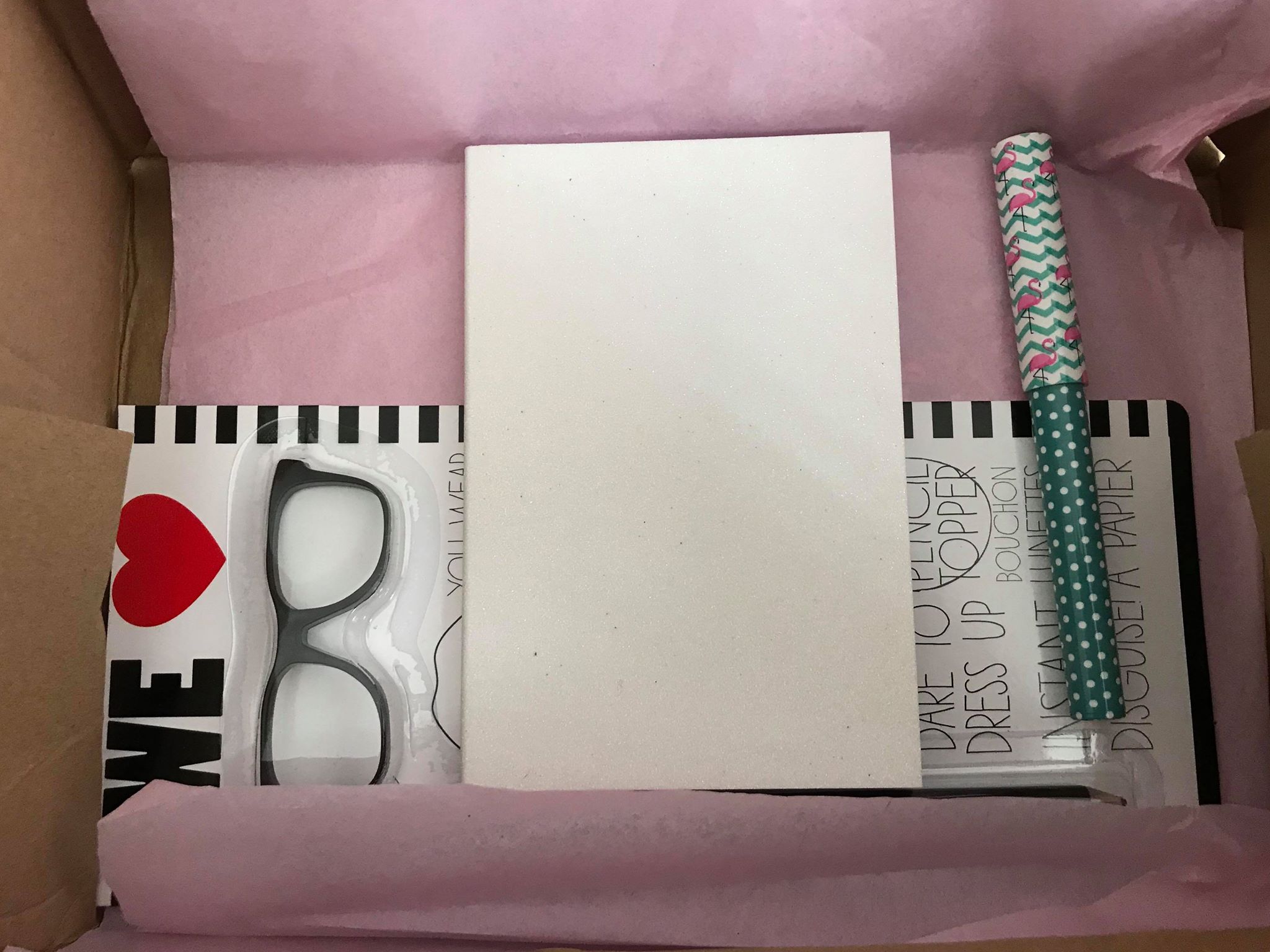 YOU CAN'T GO BACK TO SCHOOL WITHOUT NEW STATIONARY!
I have to confess I am I hoarder of stationary. The idea of having a handbag without a notepad in it gives me palpitations!
What if you get to Tesco and forget what you went in for? Or have the next multimillion £££ idea and nothing to scribble it on. Or meet the love of your life and don't have your phone and need to write his number down? DISASTER? NOPE I got you covered!
Glitter Notepad: it's a notepad covered in glitter.
Pen: WHICH IS COVERED IN FLAMINGOS!
A pencil with glasses topper... COS IT'S FUN!
LADIES WHO BOUGHT THIS BOX, I WOULD REALLY APPRICIATE A PIC OF YOU WITH YOUR PENCIL TOPPER GLASSES! GIVE US A TAG ON SOCIAL MEDIA LOL x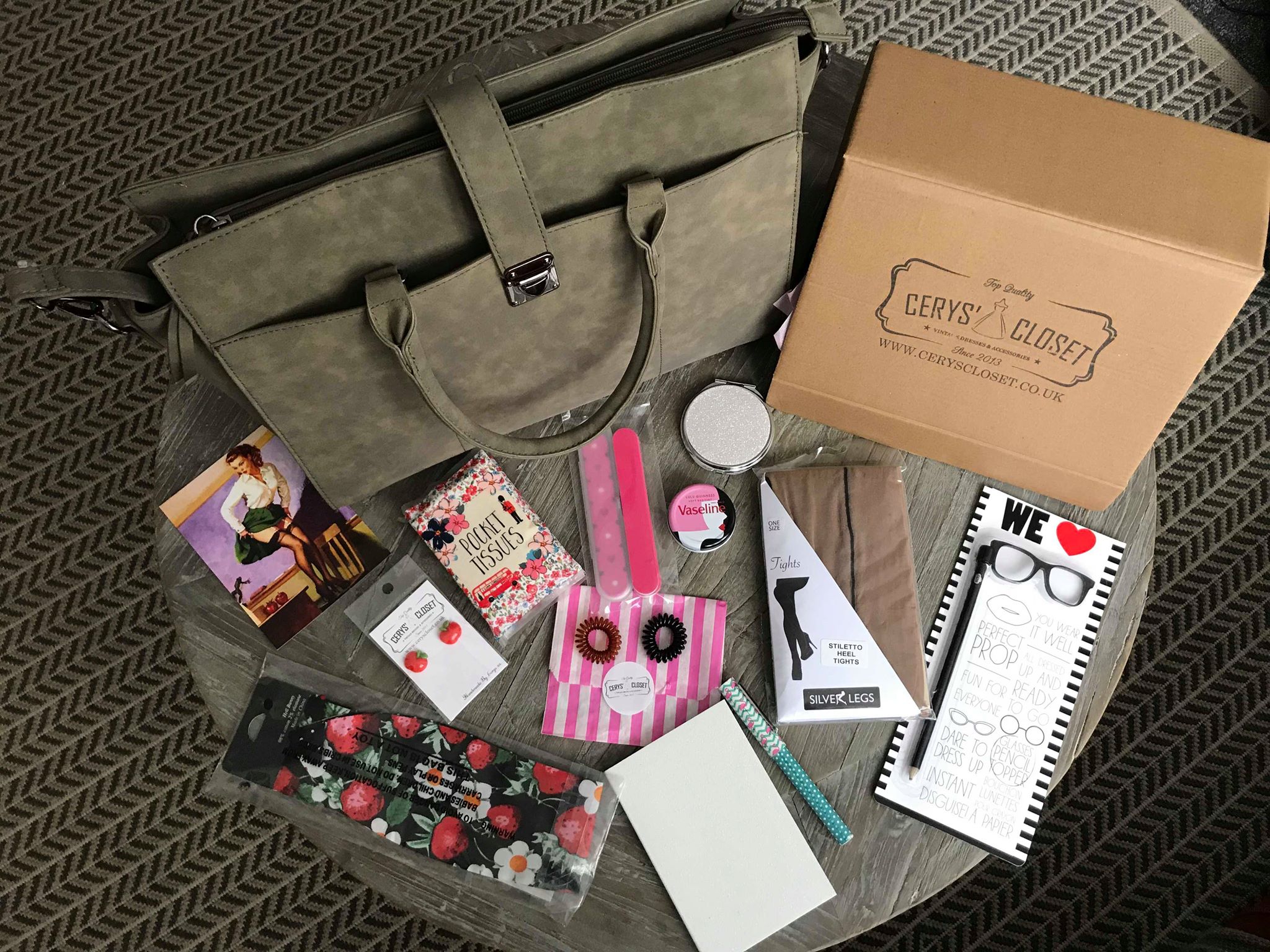 That's all for the September box folks, I am now working on the October one which is available to purchase HERE.
Let me know what you think of our boxes, feedback is always welcome.
Love you Lots
Cerys x