Change of Hours for Cerys' Closet Shop
Hello lovelies,
Some of you may have seen my social media post earlier this week... I've popped this below just as a quick explanation for my decision for the change in our opening hours.
I hope this doesn't have too much of an impact on you visiting our shop.
I have tried to work our opening hours around most working hours so you can visit us at your convenience.
The shop will be open the following days and hours: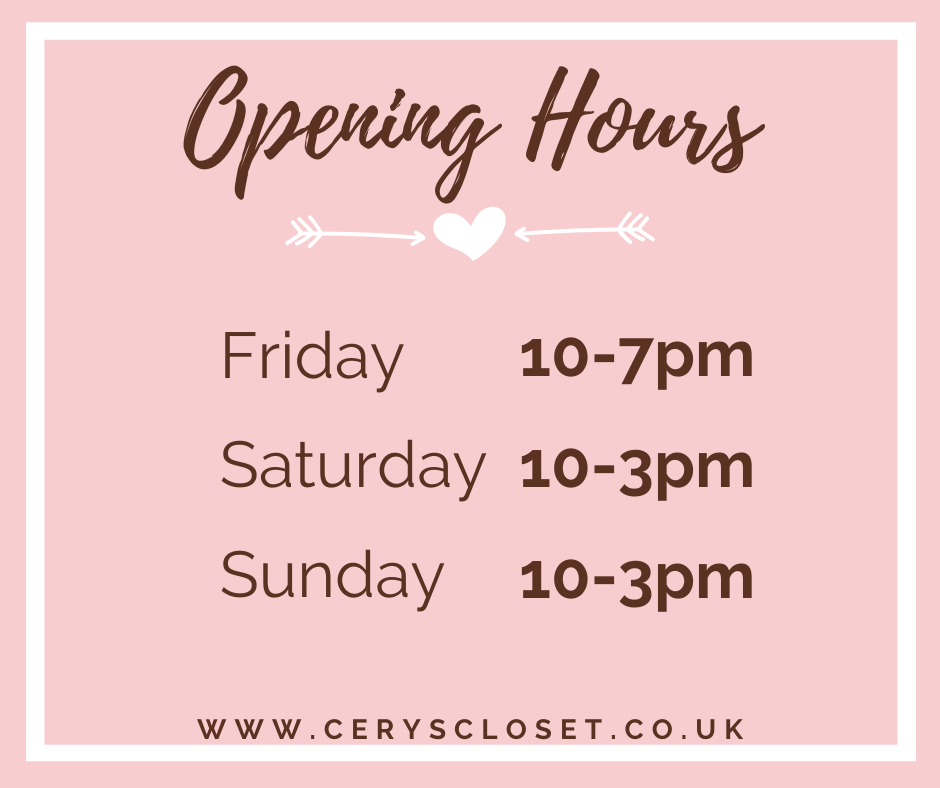 HOWEVER PLEASE REMEMBER... APPOINTMENTS ARE AVAILABLE AT ANY TIME OUTSIDE OF THESE HOURS. Just email us or contact us on social media to book an appointment.
If you have any questions, please feel free to message me.
Cerys x