Dress of The Week - Rosecae
Hey lovelies,
Well it's been an interesting 2 weeks here in the shop since my last blog post.
The shop has been busy with wedding guests, Elvis festival shoppers and the arrival of all our new Autumn / Winter stock. I haven't really had time to catch my breath.
So it's with this in mind that I am announcing that I will be closing the shop next week (7th - 13th Sept) for a week off with my daughter Emily.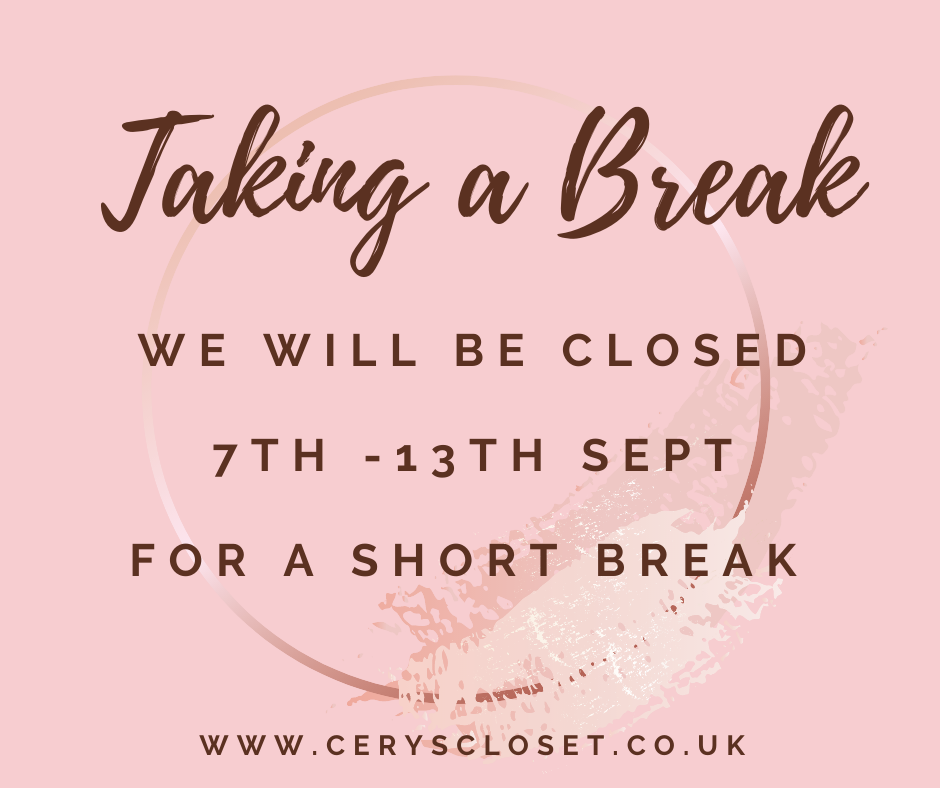 Ems is home schooled, so throughout the 6 weeks holiday she has been so patient while I have worked and helped with childcare for my family. She didn't have a break from her schooling during this time, in anticipation of a few trips we have booked over the next few months as we take advantage of the children being back in school to enjoy fun days out to Alton Towers and Harry Potter.
I just want to thank you all for the positive messages and feedback on Facebook when I announced this earlier in the week.
In other news.... Now it's officially September, I can start showing you all of the goodies that have been arriving for the Autumn season. It's my favourite time of the year coming, and I cannot wait for crisp mornings, foraging for blackberries and Pumpkin spice lattes.
But before I show you our coming soon stock, lets take a look at our beautiful dress of the week.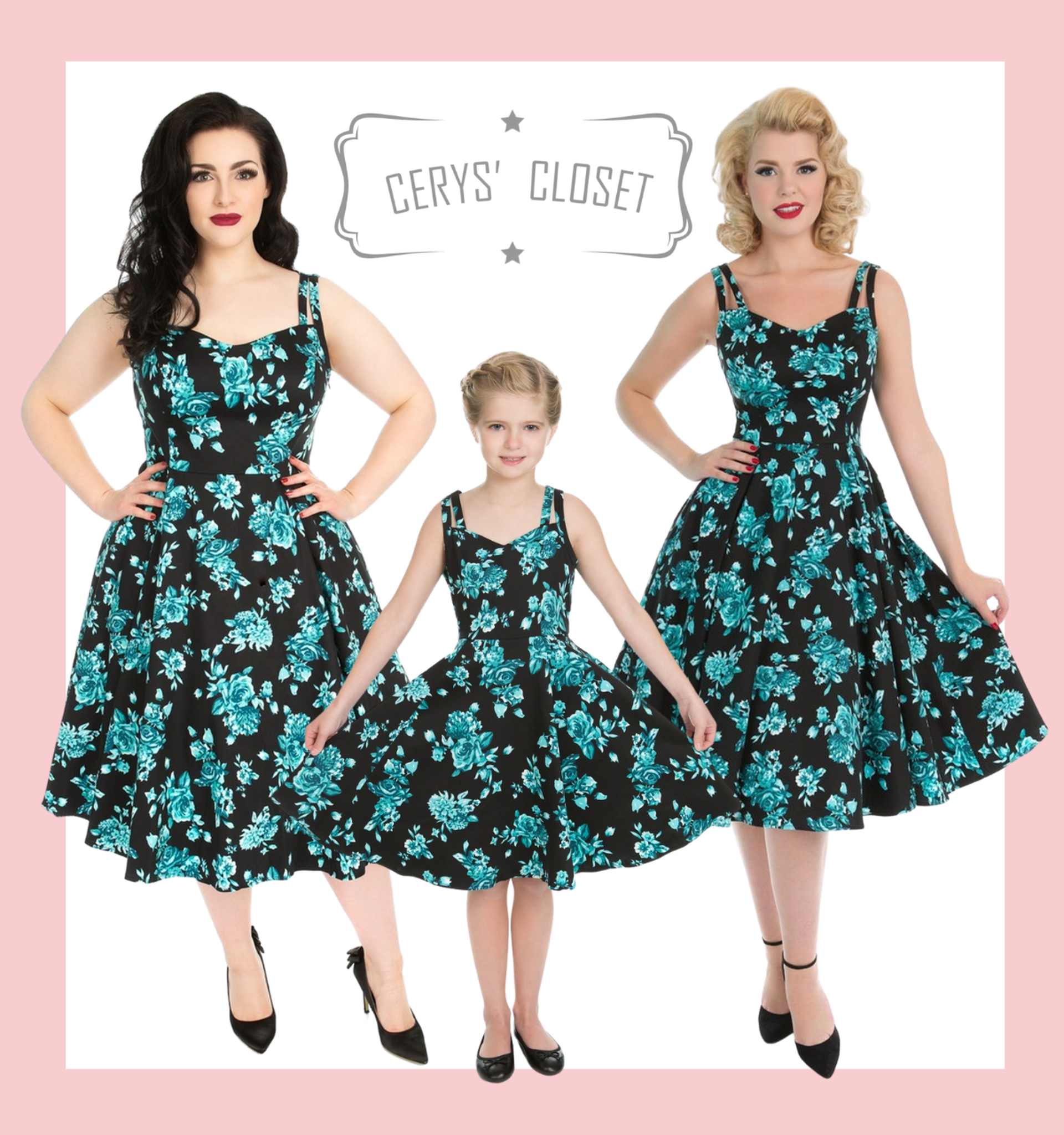 This dress has been a bestseller for us all year round. It's beautiful blue hues on a black background make it perfect for wearing all seasons.
Available in sizes 8 - 26 and children's ages 3-12 years.
The dress has an amazing double strap detail on the shoulders which adds a touch of elegance to the beautiful sweetheart neckline.
The bodice is fitted as with all of our 50s inspired dresses.
The fabric allows for a small amount of stretch but I would highly recommend sizing up in this dress if you have a large bust.
What I love about this dress is the fact that you can wear a decent bra with it, even though there are gaps in the straps. I wear a black bra with this and the bra strap actually blends in with the dress strap detail.
The skirt is a full circle and is super flattering, it covers tummy and bum areas beautifully and that's what makes this style of dress so perfect.... as long as the top half fits well, the bottom of the dress is free size.
I LOVE a matching child's dress, and was so happy when I found out they were offering a mini version of this dress. The child's dress comes with the most adorable little blue bow belt to the back of the dress.
This dress doesn't need a petticoat underneath as it wears beautifully on it's own, but my goodness when you do add a petticoat; especially the blue one we offer which is a perfect colour match... it looks spectacular!
The fabric of this dress is stunning in real life, there are clusters of blue flowers all over a black background.
The blue hues in the dress go from a deep turquoise to a beautiful lapis colour with hints of white. It's very easy to style with all colours of blue thanks to the depths of colours present in the flowers.
There is also a white and blue version of this dress available on our website CLICK HERE TO VIEW.
Outfit Inspiration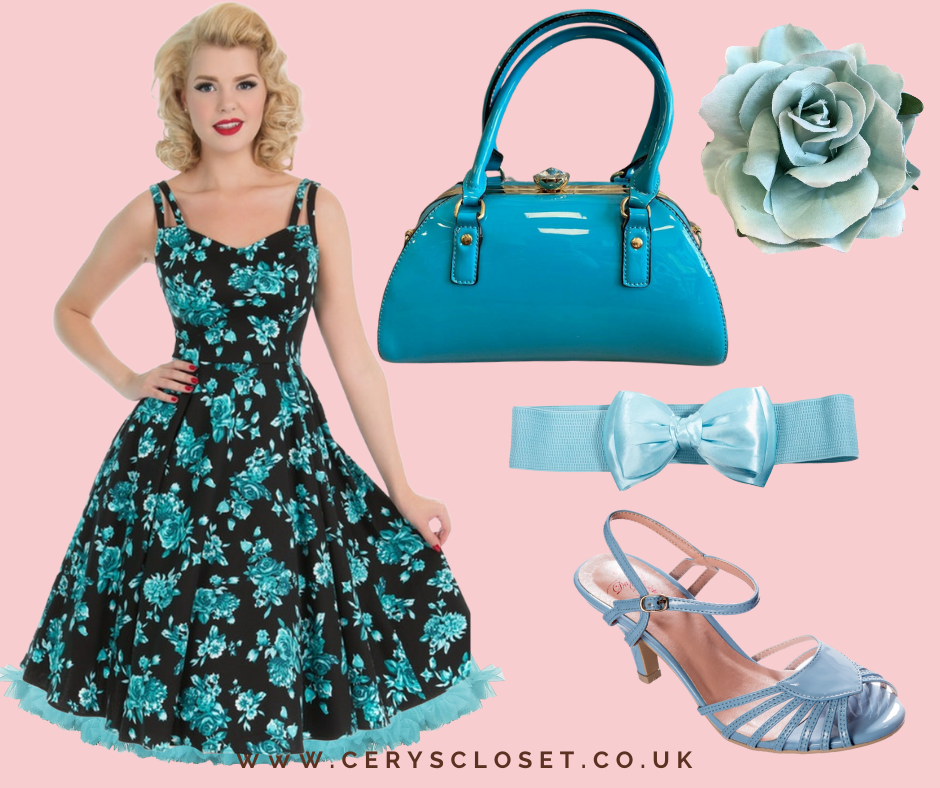 This dress look amazing with blue hued accessories, but I have also paired it with black and hot pink and it looks fantastic.
Featured in this outfit inspo:
Customers in Our Dress of The Week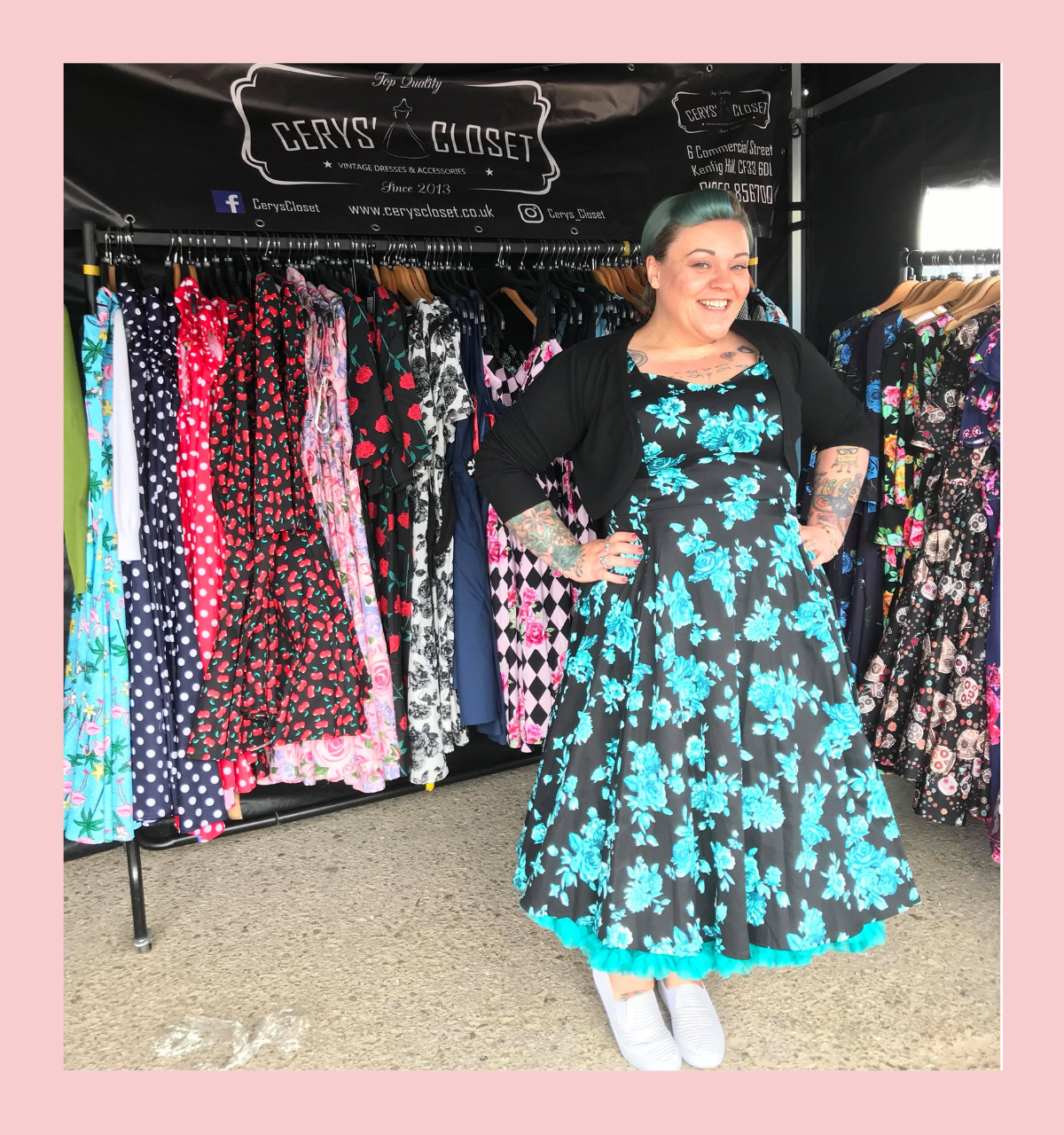 This is one of my beautiful best friends and loyal customer; @doomtatts or Donna.
Here she is at our stall at the Elvis Festival in Porthcawl wearing her black rosecae dress with the blue petticoat and 2 variants of the boleros we sell.
Which do you prefer? Black or blue?
Would you wear a different colour?
What's New?
Well where do I start with our new collections coming in? There is so much on it's way!
I have started adding some items to the website already... after all.... it's now September so I can officially start showing them off.
But I've kept a few items a secret just so I can show you on the blog... so hold onto hats ladies, lets jump in.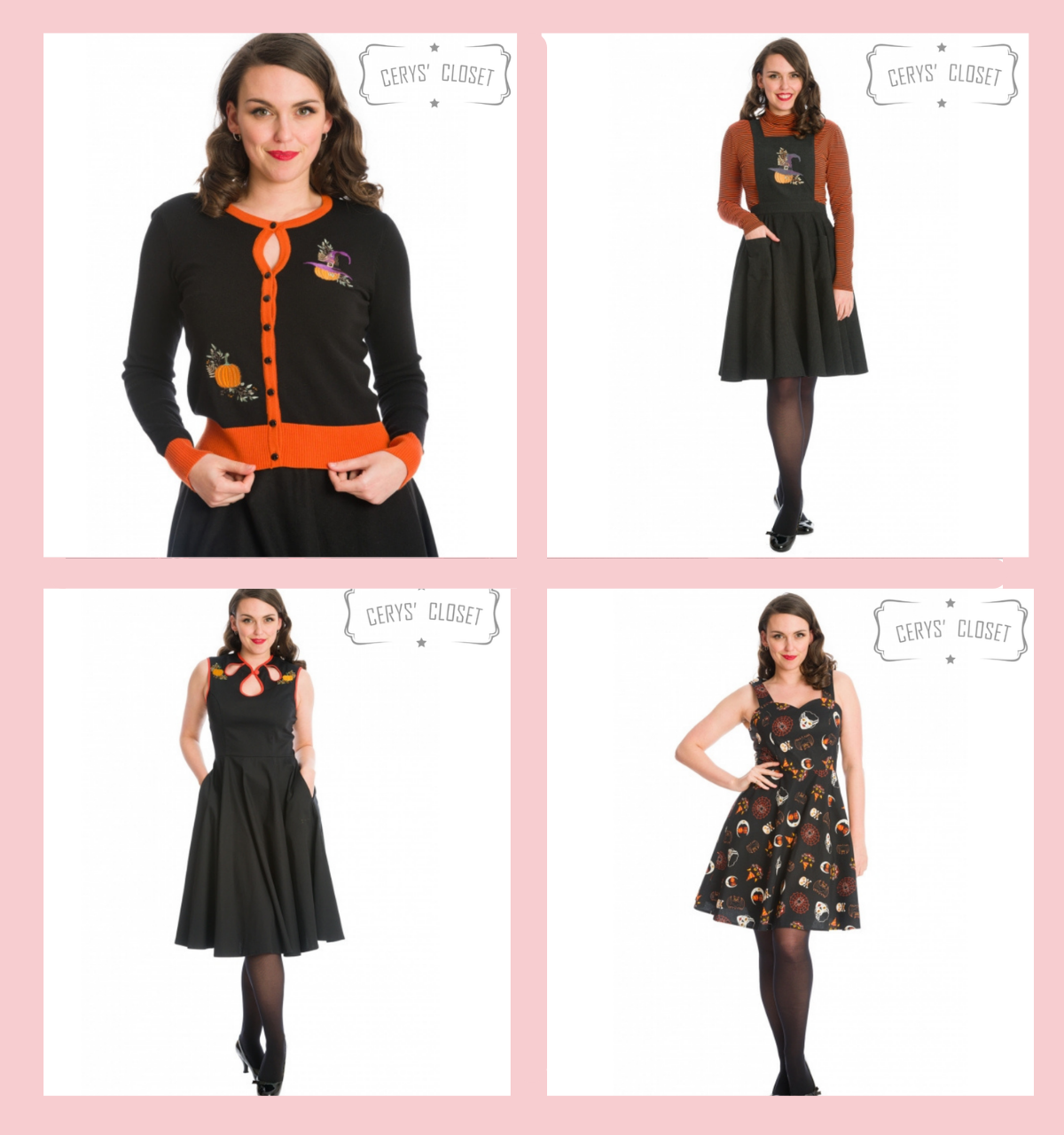 These beautiful embroidered facemasks and a new version of our bestselling hair bands are due to arrive any day now.
I haven't placed these items on the website or for pre order yet, as I wanted to keep them a surprise for the blog post. Our bestselling hedgehog hair band is also due back into stock; and as with all of our hedgehog items - we donate all the profit from any hedgehog items to the Hedgehog Helpline Charity for the Rescue, Rehabilitation and Release of hedgehogs in South Wales.
Here are some of our other Hedgehog items coming in soon: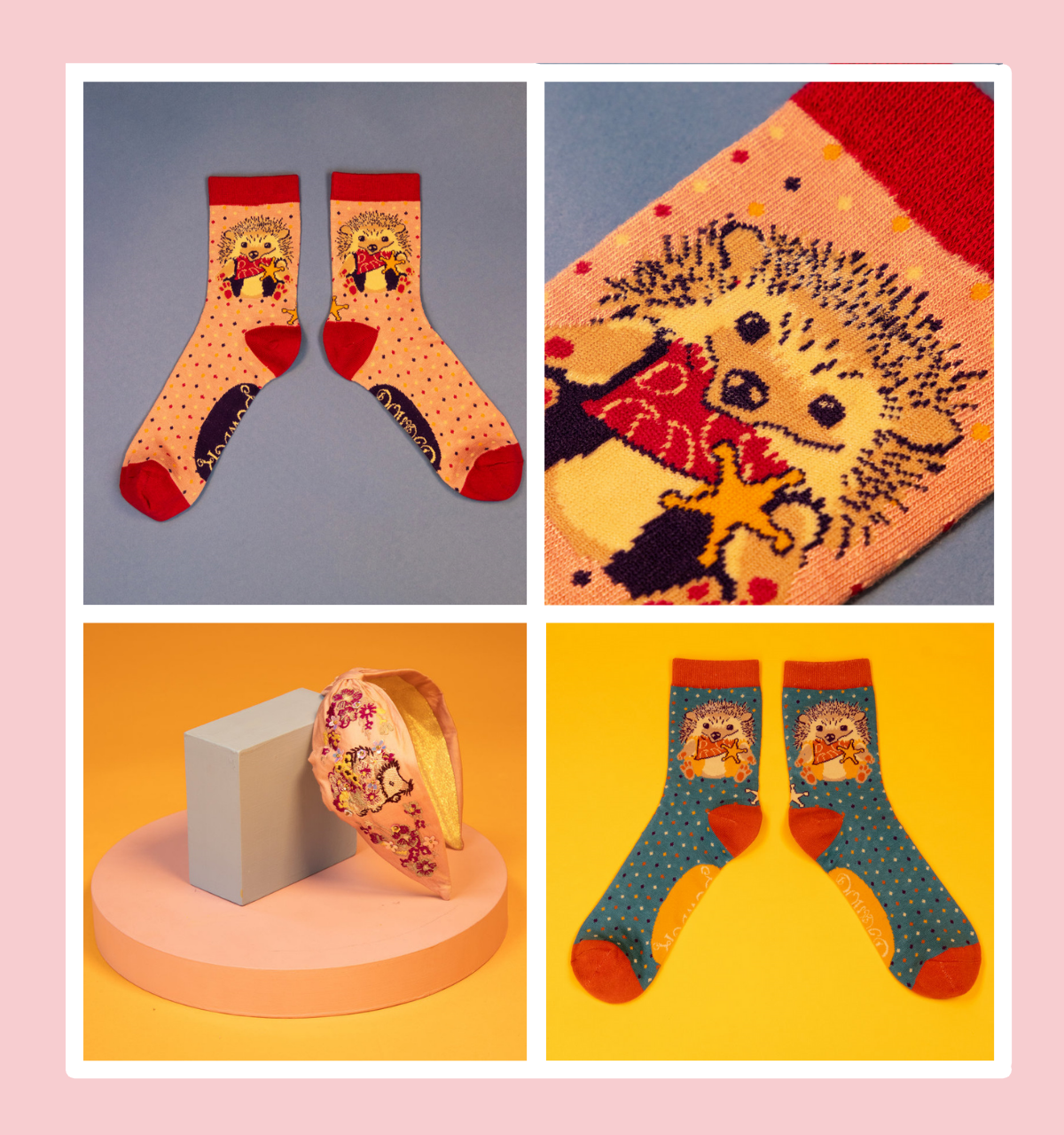 Keep an eye on the website for the new items. I will be updating them daily over the next few weeks.
Cerys xx